Let us introduce ourselves.....
STEVEN POUNIOTIS
Personal Trainer & Wellness Coach.
18 years experience.
- Cert III in Fitness & Gym Instructing
- Cert IV Personal Training
- Strength & Conditioning Level I
- Fitness Trainer for Older Adults
- Level 2 First Aid and CPR
- Spinning Instructor
- Boxing Accreditation
- Fitness Australia Registered
- Wellness Coach


I am a proud father who knows and values the importance of health and wellbeing. I started Personal Training after an enjoyable and successful Soccer career in Melbourne. I loved the way training and being fit made me feel and wanted to share this feeling with others.

Over the last 18 years, training & nutrition 'fads' have come and gone and I have made it my mission to either include them in my everyday life or exclude them because they are just that...a fad.

When it comes to designing a training session, I incorporate strength, speed and agility workouts that even an innocent bystander can perform, yet challenging for the more advanced. Being inspired by the most recent research in interval training and plyometrics coupled with evolutionary Paleolithic dietary value systems, I will ensure the most progressive and sound training regime for you.

This is my passion and I believe there is nothing more satisfying than helping an individual with fitness concerns.

---

EMMA POUNIOTIS
Personal Trainer, Swim Teacher & Steven's Personal Assistant.
- Cert III in Fitness
- Cert IV Fitness
- Swim Australia Teacher
- Swim Australia Teacher of Competitive Swimming
- Level 2 First Aid and CPR
- Bronze Medallion Surf Life Saving
- Pool Lifeguard
- Working with Children
- Fitness Australia Registered



Health & wellness has been a huge part of my life for as long as I can remember. Competing at the 2004 Olympic Swimming Trials and being at national level for the 50m & 100m Freestyle, commitment, diet and training was what I woke up to everyday.

After retiring from swimming, I continued with my parents legacy and found my passion of teaching and coaching swimming, something that has been in my family for more than 40 years. Since meeting Steven in 2009, it also became important for me to finalise my Personal Training qualification so I may be able make myself available in this field.

I take my lead from Steven who has a wealth of knowledge in the health and wellness industry.

---
---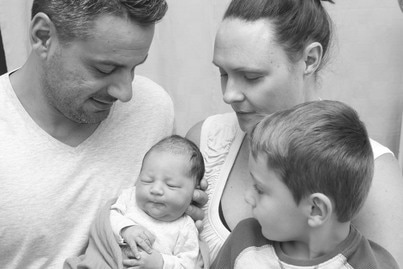 The Fitness Complete Family 2017
Our Studio in Hawthorn.
---

TESTIMONIALS BY FITNESS COMPLETE CLIENTS
"I began with Fitness Complete about 6 years ago on a whim. I tried boxing and became hooked! I could never have imagined that I would continue with training or missing a training session would make me miss the energy and resilience it gave me. I'm now attending 3/4 sessions a week. The result? I feel strong and fit and I surprise myself each week at what I can do. All my thanks go to Steven, Fitness Completes trainer. Steven will encourage you, support you, and teach you the correct techniques to get the most out of your workouts. He will adjust the workout to your needs. Boxing remains my favourite session each week.
Steven makes you sweat, smile, feel strong, healthy and confident. That's how I feel. With Steven's background in training and education, you know you're with the right company. Come and try and session and I know you won't be disappointed!"
MARION W

"The Fitness Complete programme has been brilliant for me. The combination of pilates, strength and aerobic workouts is perfect. I have found my upper body strength has improved as well as my lower body flexibility in terms of lower back and hamstrings. Steve's personality and enthusiasm endures him to all members of the class to make the workouts a fun and enjoyable experience which we all look forward each week."
CAMPBELL M

"Every session you are pushed hard but somehow you feel you are working at your own pace within the group. Steve keeps an eye on everyone as well as making the session dynamic and varied. If you go to three sessions a week then you feel like every muscle in your body has had a workout."
JANE B